Antique Fountains
---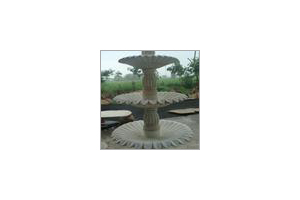 Antique fountains are perfect elements for both indoor or outdoor decoration. Unique and creative designs of antique fountains is the thing that make them different for other fountains. These fountains are available from the size of a small tabletop fountain to a big garden fountain. Copper, iron, brass, stone, concrete, marbles, and wood are the highly used materials of antique fountains. Some of the designs of antique fountains are also inspired by mythologies and religious believes. You can place these antique fountains in your drawing room, near the entry door of your house, living room or garden. The elegance of these fountains tend to increase the beauty of the place where there are being installed. Some of the things that you should keep in mind while buying a antique fountain are the material used and its durability, color and size of the fountain, its designing and theme. These antique fountains are famous for the classy and eye pleasing look offered by them to their surroundings. Some of these foundations even have lighting and musical systems installed in them which further enhance their glaze.
Product highlights:
Unique in designs
Often inspired by mythologies and religions
Can be placed both indoor and outdoor
Available in variety of sizes and materials
Attractive and creative decoration item
Can be used in both commercial and residential places.