Shadow Boxes           
---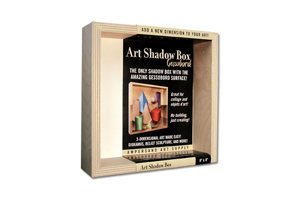 Shadow box is an enclosed structure with a glass front. A shadow box display things related to each other or based on a particular theme. Shadow boxes are vastly used in military history. Sports people also font of shadow boxes. Most of the players and military persons have shadow boxes at their houses, holding things like some special medals, uniform, or any printed news about the achievement of the person etc. Apart from the military and sports persons, people use shadow boxes, based on various themes, to decorate their house interiors. Shadow boxes can be fitted in the interior walls of a house, office, hotel, restaurant, or any other construction to add a decorative or interesting element to the wall. These are often used to showcase antique and unique showpieces. Shadow box can add a theme or meaning to a room and look more appealing where attached to the wall of a living room, drawing room, study room, office cabin or a reception area. These are also used at museums to frame or to enclosed historical and old aged items to showcases them well to the public.
Product Highlights:
Wooden, enclosed box with a glass front
Used vastly by military and sports persons
Content are mostly related to a theme or person
Use to decorate houses, offices and other construction
Used to showcase antique and unique showpieces
Vastly employed at museums for protective display historical items.